They are not alone when
"they work on their own"
Specialist Safety Device
Specialist panic alarm fob with multi carrier SIM
Our specialist fob is a quick access panic button. Once pressed the worker is free to concentrate on the situation at hand, and we'll handle the rest.
The fob takes the workers location, starts to record the live audio, and connects to our monitoring center specialist who can dispatch local law enforcement.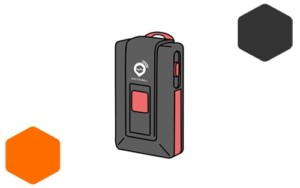 App Panic Alarm
Instant monitored panic alarm with the press of a button.
If you would prefer not to use a specialist device, there is an app-based panic alarm alternative. This is also available for workers who have the fob, so it's a great back up.
When a worker presses the panic button, they clearly need fast and efficient help. The GuardianMPS system is aware the second our app's panic button is pressed. It sends location information to our Monitoring Center along with a live audio feed. When your emergency response needs more than technology, our system co-ordinates highly trained security specialists to support.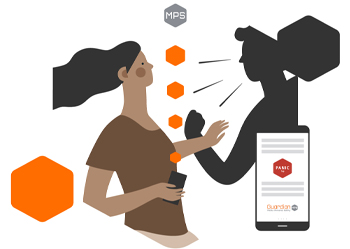 Instant background audio monitoring in Panic Mode
Opens a channel to record audio immediately when the panic button is pressed.
We're right there with the worker who as faced with a threatening situation. As soon as they press that panic button, we have an open channel listening and recording all that is going on. We use this valuable tool to get help in the most efficient manner. Our security specialists listen, and act based on what they hear. If there are any signs of an escalating situation, they will make an immediate local law enforcement dispatch.
If it is unclear or if it sounds like a false alarm, the Monitoring Center agent will always check the worker is ok, we never make assumptions! They will call the worker, and if they convey, they need help verbally or by using one of our duress codes, they will still get help fast.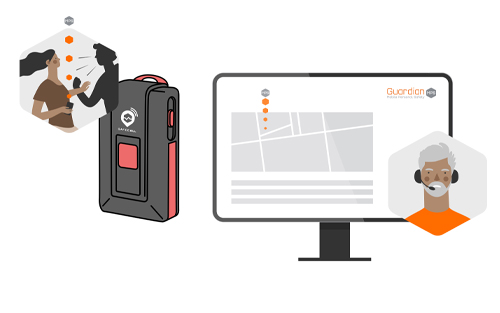 Check-In/Out
Check-in and Check-out timer feature via smartphone app
We created a check-in and check-out timer feature as a back up to the panic alarm. Although not essential, many of the people who use GuardianMPS like to register a work activity for a specific period of time.
They then feel safe in the knowledge that if they don't confirm they have completed their activity within the allocated time they have chosen, an escalation process starts to happen.
This is particularly useful for high-risk tasks, areas of no cell coverage, and to leave specific information such as an apartment number. If a worker gets into a situation where they cannot raise an alarm, and they have checked in, their management team and our Monitoring Center are notified something may be wrong, and quick action is taken.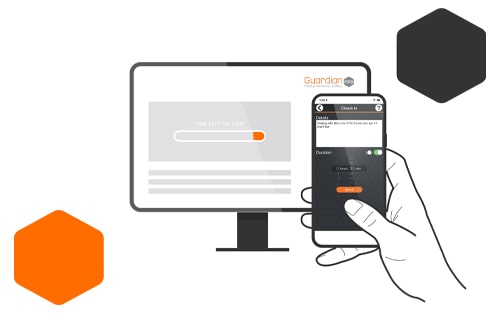 24/7 Alarm Monitoring Center
24/7 Alarm Monitoring Security Specialists and pinpoint GPS location
When a worker finds themselves under threat or in danger, they need help…fast. And when they need help, they want the reassurance that those responsible for their safety know the background about where they are and why. GuardianMPS is able to call up that information in such an emergency.
Our Monitoring Center Security Specialists are connected to each alarm activation and have a full list of all details of the affected user. They see who has triggered an alarm, who failed to check-out safely, and where they are located using built in GPS on user's panic device or phone app.
When a GuardianMPS user needs help, our safety team know who they are, where they are, and will dispatch local law enforcement to any incident where they perceive the workers safety could be compromised.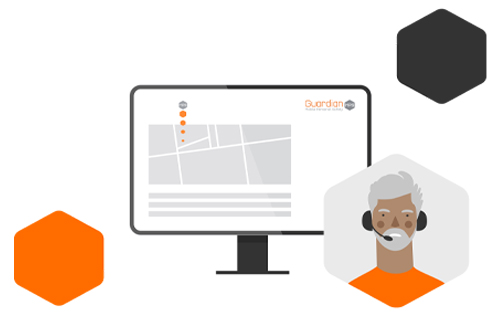 Live and Custom Reports
Customizable reports for team supervisors and co-ordinators
It is imperative that organizations know what is happening with their lone workers. As soon as a panic alarm is raised, or if a person doesn't confirm their safety after checking-in, management personnel named for that worker receive a text and an email which links them to all of the live information. Our Monitoring Center lead, however everyone knows what is happening, and have the key information to hand to assist with decision making if required.
GuardianMPS also ensures simple creation and distribution of reports to provide an overview to those responsible for the safety of lone workers. Reports are entirely customizable and available in all major file formats and can be exported, shared, emailed, and printed at the click of a button.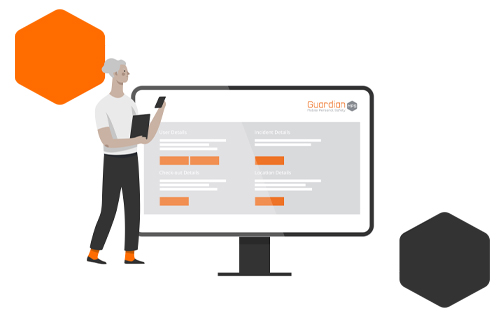 More Features of GuardianMPS
Our specialist fob has its own SIM.  It is a stand-alone device.  No Bluetooth, and no need for a phone app if you prefer.
Touch Screen or Auto Attendant
Choice of using on screen keyboard or calling GuardianMPS auto attendant service for check-ins.
Side button stealth panic activation on Android devices
We will make all system updates for you. Adding, deleting, and updating people's information made easy with our support team.
Custom Emergency Protocols
Choose your preference on how and when your escalation contacts are notified of alarms. SMS, Email and automated call options available.
Checkins and alarm audio available to nominated responders and administrators
Protect your team Now!
Need to speak to one of our team? Call 978 826 8153 and we'd be glad to discuss your needs. Or you can always send us an email