"a reminder that my safety is being helped by a phone app"
DHHS Worker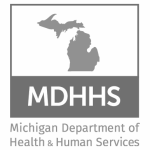 Who uses GuardianMPS?
We offer protection to a wide range of industries who deploy or manage mobile workers. Mobile workers may be those who visit in the community, those who deliver essential services to peoples homes, those who have responsibility for installing, maintaining, delivering or moving resources of value, or those who work in situations where environmental hazards may result in threat of harm to workers.
In all cases, mobile workers or those who work alone and unsupported rely on GuardianMPS to maintain an efficient and structured connection to a source of help and to their team co-ordinators and supervisors. GuardianMPS works for customers and users in the industries in this list and of course, beyond.
Home Healthcare Professionals face challenges and risks every day when working alone in the community. GuardianMPS connects these worker types to a source of rapid assistance, allows them to call on it on demand – in seconds and notifies their work colleagues and supervisors of any escalating situation.
GuardianMPS helps Social Work Agencies provide a higher standard of care for their visiting staff. Social workers will always have to deal with potentially high risk situations, but with increased safety policies and a reliable emergency response system like GuardianMPS they can have more confidence and peace of mind to carry out their duties.
Over 60% of realtors have described feeling threatened in a recent Survey. From visiting vacant properties and meeting previously unknown clients, realtors face many risks while at work. GuardianMPS can be part of the daily tools of a busy realtor, ensuring that members of their office, assistants and even close friends and family can be aware of their whereabouts at the point an alarm or failed check-out occurs.
Going to college can be a daunting prospect for both students and parents and ensuring the safety of a loved one through Guardian MPS can provide real peace of mind. The US University Campus Security statistics 2011 – with 3,396 sex offences, 2,400 aggravated assaults, 1,620 robberies and 16 manslaughters shows that student safety on campus is an issue to be taken seriously. (US department of education)
Senior executives, especially in banking and international business, are often targets for kidnap and ransom plots. Guardian MPS provides an easy-to-access mobile worker safety system that allows busy Senior Executives to travel with peace of mind knowing that someone always knows their whereabouts and can ensure they are safe at all times.
Housing Co-Operative and public housing staff work at the high risk end of service provision. Crime is known to be a major issue in these sectors, with surveys showing high amounts of drug related crime and shootings with often inadequate policing and security. Even in areas like rent collection and disputes Housing officers can face threats of violence and harm.
Every day drivers, bikers and on-foot courier delivery agents carry billions of dollars of stock from suppliers to home and business customers, oftentimes subject to threats, abuse, violence and even co-ordinated hijackings and robberies. GuardianMPS protects vulnerable mobile workers from violence by placing a panic alarm facility right into their existing cellphones.
Whether working with dangerous substances, hazardous environments, disconnecting cable TV service, enforcing code violations or responding to service outages, field service workers often face irate customers. If workers are in the field by themselves, their personal safety is at a heightened risk in these environments. Mechanics and engineers often have to visit remote sites and outbuildings where they work unattended and need a robust system like GuardianMPS to call for help.
The U.S. Department of Justice reports that between 39 and 55 percent of parole and probation officers have been subject to some level of violence on the job. GuardianMPS can transform a parole officer's smartphone into a fully functional panic alarm, increasing confidence and reducing the risk of workplace violence.
Retail staff often find themselves working alone in a store, or working shifts when the threat of crime is at its highest. Retail managers are especially at higher risk of being in vulnerable working environments due to being the first on call for store alarms being set off, or even just opening and closing the premises with nobody else around. Late night retail staff at 7/11's and Gas stations are at particular risk.
Late nights and unattended campus buildings can present particular risks for technicians, researchers and other support roles on campus. GuardianMPS can both reassure these workers and co-ordinate a team of emergency responders from their colleagues or with their own assigned Campus Security. GuardianMPS offers a much superior level of visual and audio information, compared to traditional sign in-sign out to campus security…making response much more efficient, when seconds count.
Volunteers and those willing to give their own time are an invaluable resource to organizations who work with often challenging clients to include Homeless and drugs support agencies. Sadly in these sectors the risk of threat and injury is all too real and as such agencies need to ensure that their volunteers have a system of emergency response to invoke should they need it. Investment into specialized systems and expensive hardware for ever-churning volunteers is often unfeasible.
GuardianMPS delivers greater security to all those involved in supporting, teaching and assisting our children. By delivering this service we can help to enhance our children's security and well-being. Whether it is an Elementary or High School, there is a need to ensure that everything possible is done to protect our children as recent events so tragically prove. The focus on the increased spend has been very much on access control. How do we stop unwanted visitors from entering school premises? What can we do to gain early warning of an intrusion?How do we protect our pupils?
Transport Workers for railway and intercity bus transportation networks frequently work alone in isolated and remote locations where they face many hazards including heavy dangerous machinery, flammable chemicals and dealing with the public. When road meets rail in an interface area like a crossroads, there can be a reasonable expectation that neither of these network's users enjoy the delay in their progress. While mostly co-operative and compliant, road users will occasionally seek to blame and even abuse rail staff for delays they experience.
The number of behavioral workers who have been harmed by workplace violence is hugely under-reported in the same manner as in areas like home healthcare. Even from the point of entering training, it is reported for example,  that 50% of psychiatry workers are attacked within their 4 year training period. The culture of violence in this workplace sector is so prevalent that it has become normalized. Employers should be actively seeking to reverse this by supporting their behavioral workers in situations where risks from clients or the nature of their work exist.
Got questions?
Call 844-98-GUARD (844-984-8273) to speak to a mobile personal safety expert. Alternatively request a callback or contact us via email